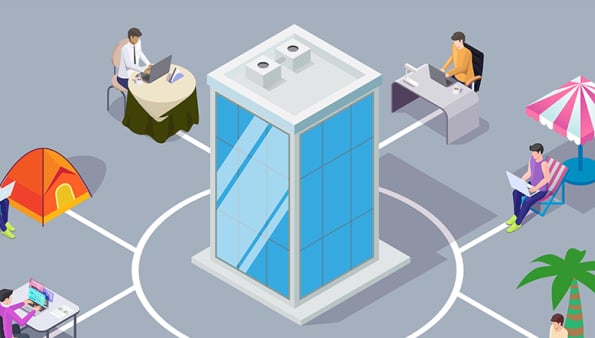 Evolving workspaces and mobility as a key factor in creating the optimal hybrid model
As companies look to create the optimal hybrid model, mobility is becoming a key factor in evolving workspaces.
One of the biggest challenges facing companies is how to provide employees with the flexibility to work from anywhere while still maintaining productivity and collaboration. To address this, many companies are turning to technology solutions such as cloud-based collaboration tools and virtual meeting platforms.
In addition, there is a growing trend towards creating agile workspaces that can adapt to the changing needs of employees. This includes providing employees with access to different types of workspaces, such as private offices, open-plan areas, and collaborative spaces, depending on their specific needs at any given time.
Another important aspect of creating the optimal hybrid model is ensuring that employees have access to the tools and resources they need to be productive and engaged, regardless of their location. This includes providing employees with laptops, smartphones, and other mobile devices, as well as access to high-speed internet and other IT support.
Finally, companies are also looking at ways to create a sense of community and connection among employees, even when they are working remotely. This includes fostering a culture of open communication and encouraging regular virtual meetings and social events.
Overall, the key to creating an optimal hybrid model is to strike a balance between providing employees with the flexibility and autonomy to work from anywhere, while also ensuring that they have access to the resources and support they need to be productive and engaged. By focusing on mobility, agile workspaces, and fostering a sense of community, companies can create a hybrid model that works for both employees and the business.
LAUFT is a flexible, on-demand workspace solution with five locations across the GTA. Download the LAUFT app today and use code WELCOME50 to get 50% off your first booking. Book when you want, by the hour, with no membership or commitment fees.