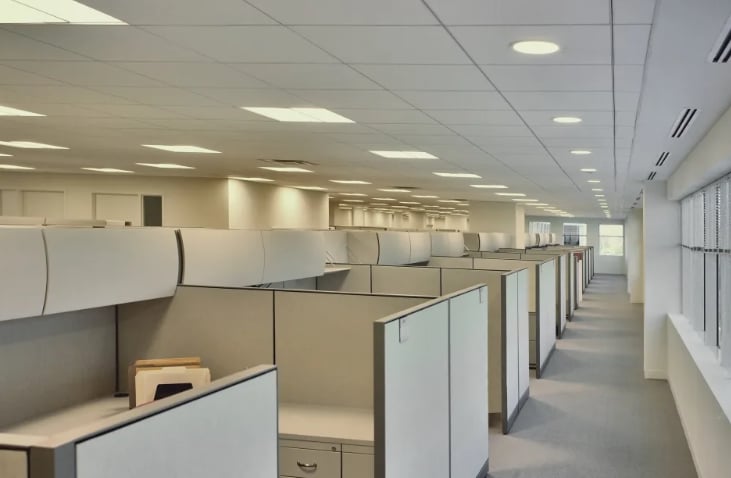 Rising Office Vacancy Rates Predicted to Continue Through 2024
In today's fast-paced business world, the traditional 9-to-5 workday is becoming a thing of the past. Remote work and hybrid work solutions are becoming increasingly popular as companies seek to provide more flexibility for their employees.
According to a recent report by

Colliers Real Estate Management Services

, office vacancy rates are projected to continue increasing through 2024. This trend is being attributed to a shift in the way businesses operate, as more companies move towards remote work and flexible office spaces.
The COVID-19 pandemic has accelerated this shift, as many employees have been working from home for over a year. As a result, there has been a decrease in demand for traditional office spaces, leading to an increase in vacancy rates.
Despite this, the report suggests that some cities will see a slight decrease in vacancy rates as businesses begin to re-open and employees return to the office. However, it is expected that the overall trend will remain the same, with many companies opting for more flexible and remote work arrangements.
"We initially thought the office market would pick up faster, but that's not what tenants are telling us," John Duda, president of Colliers Real Estate Management Services in Canada, said in an interview with
Yahoo Finance Canada.
The increase in office vacancy rates is also having a significant impact on the real estate market, with landlords facing declining rental income and an increase in incentives to attract tenants.
In conclusion, the trend of rising office vacancy rates is likely to continue for the next few years, as the shift towards remote work and flexible office spaces becomes more widespread. This change is expected to have a significant impact on the real estate market, leading to challenges for landlords and real estate investors.
Register your LAUFT For Teams account now and get 50% off your first 30 days. It's the perfect opportunity to test drive our platform and see how it can benefit your team. Visit
https://my.lauft.work/teams-registration
get started.