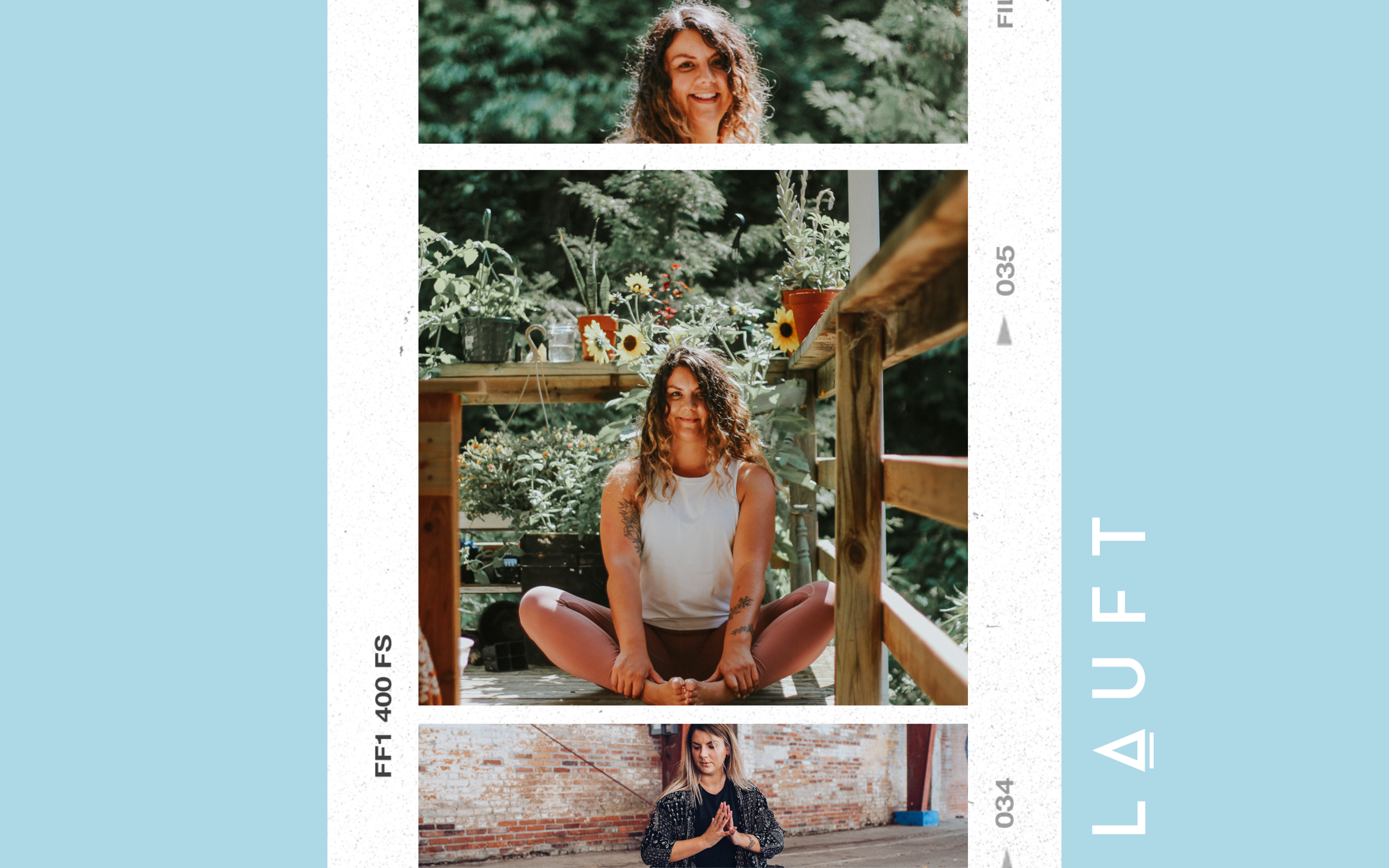 Smart Work Story - Wild Wandering Creations Founder Laurelle Fullan
Laurelle is a Toronto based movement and meditation instructor and the founder of Wild Wandering Creations. She launched her business in January 2020, just before the pandemic turned everything upside down, but that didn't stop the lifelong learner from propelling her business forward. Skilled in Vinyasa, Hatha, Restorative, pre and post natal yoga, Laurelle channelled her thirst for knowledge and ongoing self-development toward revisiting WWC's programs early on in the pandemic, empowering her to serve clients better and grow a global audience online.

How would you say work has changed for you in the last year?

I have a corporate job alongside my business and work completely from home now, which has been easier for me. The pandemic gave me more time to focus on my business, the only challenge being that I had to shift a lot of my offerings for Wild Wandering Creations.

The chance to meet others, the energy exchange, the learning and presence achieved in group settings is something a lot of people look forward to when it comes to yoga and meditation. How do you find yourself adapting the studio's offerings to the digital space and is it challenging to meet these expectations?

I would say it can definitely be more challenging to feel the same sense of energy exchange through digital offerings, but it's pretty special that the virtual experience can reach individuals almost everywhere. It gives the opportunity for those living farther away to experience something they may not have been able to if only offered as an in-person event. Before the pandemic, most of my services were centered around retreats and in person yoga.
Actually, I had never even considered an online aspect, but people have been receptive. I think there are pros and cons to any situation and of course, I miss the in person connection, however I think the online experience is also pretty special. It empowers those who may have been intimidated to try something in a group setting to try it from the comfort of their home.
I also curate playlists for each of my classes and students have the option to listen to the music or simply practice in silence. The student really gets to personalize their experience.

How do you stay motivated to do your best, smartest work?

Movement and meditation are crucial for me when it comes to finding that balance. I've really been working with how I'm feeling in the moment, so if I'm having a day where I'm not motivated, I don't push myself and I lean into what benefits me. And on the days where I feel super motivated and productive, I just dive in and get as much done as possible. So I really work with the flow of my own energy.

How do you harmonize your work-life with the rest of your life?

I would say that I'm probably still finding that balance, because I do work on weekends and teach in the evening. I would say that I take moments to rest when I need them and Sundays are my sacred day - I don't do anything and I make sure not to cook or teach. I only take care of myself - it's the one way day I give myself that's just for me.

Is there anything in particular that you love about working remotely?

I'm a very introverted person, so I get a lot of work done on my own. I know a lot of people are good at being motivated by others, but I do my best work when I'm by myself. I also get distracted easily, so I really enjoy that aspect.

Is there anything in particular that you find challenging about remote work?

I live in an apartment so my workspace is basically my bedroom, which is a bit frustrating. I would prefer to have a separate room for work, so I guess the only thing I don't love about remote work is that I used to be someone who didn't actually work at home - my home space used to be just for me. That's definitely been challenging and to help with that I try to designate certain areas specifically for work.

What personal strengths have you been tapping into more with the changes you've experienced in the last year?

I feel like I've really gone outside of the box and tapped into a little bit more confidence. My online presence is much stronger than it used to be and I feel more comfortable being in front of the camera than I used to be.
How good are you at asking for help?

I would say probably not very good at all. That's probably one of my biggest weaknesses, but I'm working on it.

What does mindfulness mean to you in the age of remote work?

Mindfulness to me means taking moments of stillness just for myself and pausing to reflect naturally and check in with myself. I think we often don't ask ourselves how we're feeling, and those moments of stillness allow us to tap in. I like to have moments of quiet in the morning and evening so I can really work through my thoughts and not dismiss them, but feel into them and then go about my day, which helps me sleep better.

What do you think it means to be emotionally available or emotionally aware and how important is that to your overall well being?

I think it's extremely important because when we are emotionally aware and available, we are able to process a little bit better. I think a majority of people are experiencing higher levels of stress and anxiety, and can have this restless energy because we are stuck inside, we're not able to do the things we want or see the people we miss, and it's important to at least acknowledge and express our emotions or find ways to release that energy. Being emotionally self-aware is one of the most important things a person can do, because it can really help us not be so reactive in the moment and tune into what other people are experiencing, too.

Can you recommend a book or podcast to us that's offered you inspiration and support in the last year?

This year I've been reading so many books on personal development, which is new for me (I usually read fiction). One that really resonated with me is Big Magic by Elizabeth Gilbert. It's about creative living beyond fear and calls attention to how we need to nurture parts of ourselves, because those parts won't always be there. It really helped me work through the emotions I feel when I'm creatively blocked.

How do you deal with a bad day?

I usually just try to work with what I'm feeling, so if I'm having a really bad day, I lean into things that make me feel good. I lean into the fluffy self-care stuff like a good bath or a great book. I allow myself to binge watch TV, because I think it's okay to take some time to yourself - not to avoid things - but to take some time away from the funk. And I don't feel guilty about it! I've released myself from the guilt of needing to just be as I am, and I take it moment by moment.

How do you find your mental health has changed since working remotely a majority of the time?

My mental health has probably improved. Before the pandemic, I was reaching a pretty big breaking point with working multiple jobs, so the lockdown benefited me because I was getting very close to burnout. Since the pandemic began I've also taken two meditation trainings, which have given me the tools and resources to work through stress and worry and that's been so good for me because I've always been anxious, even as a child.

How do you make smart work?

There's this idea that when we are successful we are constantly busy, and I like to think working smart is actually more about finding that flow in our work style, so that you're not overworked and you feel like you have flexibility. I would ideally like to see my future self working less than forty hours a week, with time to enjoy myself and not just solely focus on productivity. I think when we're really successful, we have more time to do the things we love.