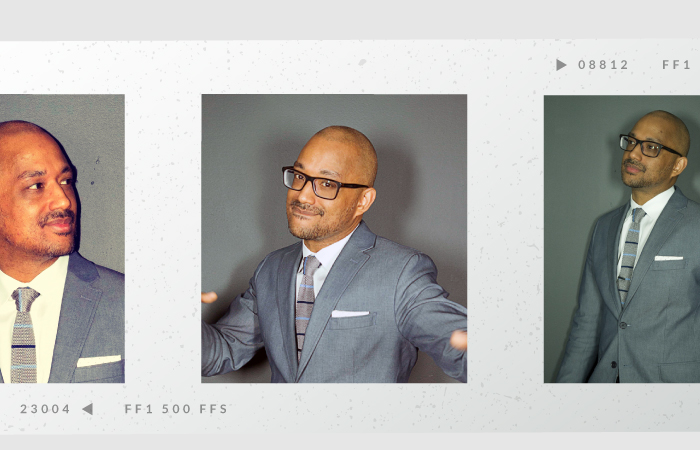 Smart Work Story - LAUFT Founder Graham Wong
Graham is LAUFT's CEO and a serial creative entrepreneur, creative connoisseur and donut lover with many bright ideas and passions. Remote work is nothing new to Graham, who's been a virtual consultant and entrepreneur for over fifteen years. The pandemic, as he reveals in our interview, was really just another reminder that he's known how to make smart work all along.
How would you say work has changed for you in the last year?
The last year validated the shift that I made maybe 15 years ago, when I took my agency virtual and we were working and consulting remotely already. I had always been a freelancer, consultant and entrepreneur - I had always been working for myself. So nothing has really changed, but I definitely feel like the way I've been working for all those years finally makes sense to everyone else.
How do you stay motivated to do your best, smartest work?
I've always chased the things that I'm passionate about. LAUFT is a business that I really truly believe in and I wanted to make it happen. It was the same thing with my ad agency - when I have a passion for learning about something, I'm motivated and driven not only to pursue it, but to understand it fully. So, how do I keep that up? I think I'm just wired that way. I've just never had to worry about being motivated, because I've always gone after everything I wanted since I left my last full time job when I was 28.
How do you harmonize your work life with the rest of your life?
I don't. I have a very hard time, it's something I'm working on. The last year has played a big role in that because it's helped me to realize that life isn't just about work (which is how I used to approach it). I've kind of been forced to think about the things that matter to me, and not being able to be with family as much as I wanted this last year, has led me to appreciating each day and the personal life side of things more.
Is there anything in particular that you love about working remotely?
Options. The freedom to work at any time, to work anywhere, to just feel like the day is exactly what I need it to be.
Is there anything in particular that you find challenging about remote work?
I've been doing it for so long, that 's all I know.
What personal strengths have you been tapping into more with all the changes you've experienced in the last year?
Again, I've been doing this a long time. The strengths that I've been tapping into though kind of have more to do with imparting my remote work experience and acting as counsel to provide perspective. Since I've been doing this for so long, I've been able to relay the benefits and share my remote working experiences over the last fifteen years with people that are just starting to navigate how to work this way. Having gone through the highs and lows of remote work over the last fifteen years, that ability to share has also allowed me to take a look at everything I do know that I can really leverage now.
How good are you at asking for help?
I'm horrible. I'm learning though, and you know, as an entrepreneur you end up wearing so many different hats. It's a big challenge of mine, but I'm learning daily to open up and realize that there are other, more talented people out there -- other than myself.
What does mindfulness mean to you in the age of remote work?
Maybe the awareness that work is really a tool to do the things you want to do, when you want to do them, with the people you want to do them with - versus work being the be-all and end-all of your day. There is more meaning to why we should be doing what we do, because there really is something more valuable to pursue than work.
What do you think it means to be emotionally available or emotionally aware, and how important is that to your overall well being?
You know what, I know it's very important - but definitely something that's been a big challenge for me. I've always, since I was a kid, been so focused on what's in front of me, like the task or whatever I'm pursuing or the passion, that it hasn't been very easy for me to be emotionally available and aware of the things around me. I know it's very important because it's the only way to find balance in your life, it's the only way to balance that intensity of work. So it's something I'm actively pursuing.
Can you recommend a book, podcast or other resource to our readers that has been meaningful to you?
There was a fantastic book that I read called CASTE by Isabel Wilkerson. It doesn't have anything to do with work, but it's one of my favourite books that I've sent a few copies of to friends. The significance of it was really understanding the historical context of how we've created different levels in our society, and I think it was a very impactful read for me because it really put certain things into perspective that I had jumping around in my head over the years in terms of the stratification of various communities, the role of business, the role of life, the role of how communities are formed and how we interact as human beings. I was really moved by it so it's a book I'm always ready to recommend.
How do you make smart work?
I guess I make smart work, but I don't. Ha. I think making smart work means that whatever I do for the day, I finish that day without doubt that I achieved what I was supposed to. And even in our LAUFT spaces, we actually have that as a tag, so when you leave LAUFT, you can be at peace knowing that whether what you got done was personal work or professional work, you know that you did what you were supposed to do without doubt.