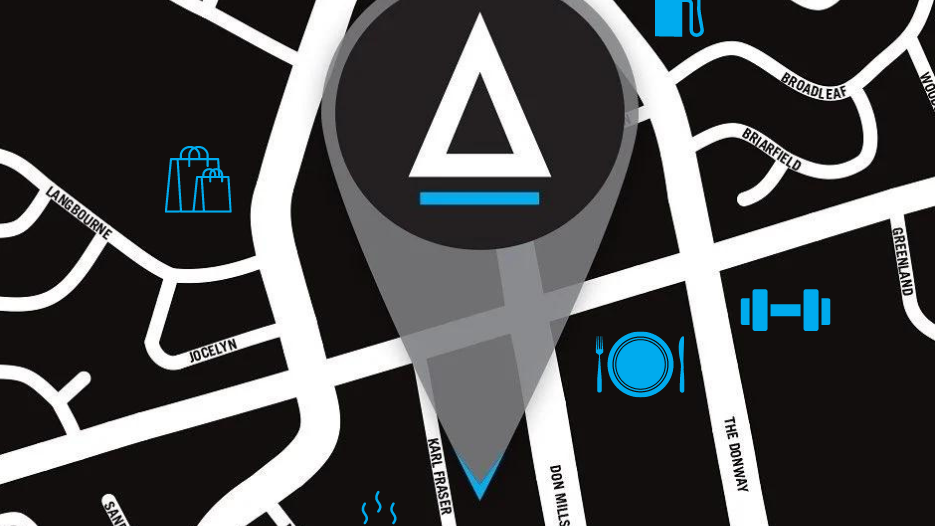 A List of The Convenient Food, Coffee, Stores and Amenities Near LAUFT Locations
If you're planning to visit a LAUFT workspace, not only will you be able to work in a beautifully designed and fully equipped environment, but you'll also have access to a range of stores and amenities that are located conveniently close by. LAUFT workspaces are strategically located to make it easy for you to grab a cup of coffee, stock up on groceries, hit the gym, or even fill up your gas tank, all within a short distance. Below we have compiled a list of all the close food, coffee, shops and more that will help make your day more easy and efficient.
Vaughan Mills Location
Food
Restaurants in the Vaughan Mills Mall including Blaze Pizza, Szechuan Szechuan, Pickle Battel, Chipotle, Yogen Fruz & More.
Coffee
Aroma's Espresso Bar, A-OK Coffee, Tim Horton's, Starbucks, Danish Pastry House
Groceries
No Frills, Nature's Emporium, Baghdad Market, B&T Food Centre, Nos Market, Kabul Farms Supermarket
Amenities & Fun
Lego Discovery Centre, Anytime Fitness, Fit4Less, iFitZone
Shopping
All the stores in the Vughan Mills Mall including the Nike Factory Store, Winners & Homesense, Uniqlo, Lululemon, Saks Fith Avenue, Bass Pro Shops and More. Also Canadian Tire and Decathlon nearby.
Gas
Petro Canada, Husky, Canadian tire Gas+, Esso, 7-Eleven
Castlefield Location
Food
Kitchen Hub Food Hall, Taste of Shawarma, McDonald's, California Sandwich
Coffee
Starbucks, Neighbour's Coffee, Tim Horton's
Groceries
Fortino's, No Frills, Freshco, Metro, LCBO, Brazilian Market, Dufferin Meat Market
Amenities & Fun
Onsite storage with our partner Vaultra, Red Leaf Fitness, Fit4Less
Shopping
Lowe's, Home Depot, Shopper's Drug Mart, Wallmart
Gas
Petro-Canada, Shell
Ajax Location
Food
Symposium, Lena's Roti and Doubles, Canbe Foods, Pizza Hut
Coffee
Starbucks, Tim Horton's
Groceries
Longo's Ajax, Al Amin Groceries, Metro
Amenities & Fun
Onsite Storage with our partner Vaultra, Goodlife Fitness & Proximity to the Ajax Walking Trail System!
Shopping
Canadian Tire, Home Sense, Marshall's, Wallmart, Michael's
Gas
Esso, Shell, 7-Eleven
Don Mills Location
Food
Pi-Co, Jack Astor's, Joey, Bier Market, Paramount Foods, Anejo, and many other options at Shops At Don Mills
Coffee
Starbucks, Aroma Espresso Bar, Tim Horton's, Sweetway Cafe
Groceries
Metro, McEwan Fine Foods
Amenities & Fun
Cineplex, F45 Training Gym
Shopping
Many stores at Shops at Don Mills, including Anthropolgie, New Balance, Frank and Oak, Shopper's Drug mart and more.
Gas
Petro-Canada
Burlington Location
Food
Burlington Centre Mall Food Court (Five Guys, Freshii, Jasmine Rice, Jimmy the Greek & More), East Side Mario's, Kelsey's
Coffee
Starbucks, Tim Horton's, McDonald's
Groceries
Denninger's Foods of the World, Food Basics, Bulk Barn, Samir Supermarket, Joe's African and Caribbean
Amenities & Fun
Goodlife Fitness, Fit4Less, Brandon Isaac Fitness, FP Fitness, Crossfit Connection
Shopping
Canadian Tire, Hudson's Bay, Indigo, Other Stores in Mall including Sport Check, Marks, Old Navy & More
Gas
Canadian Tire Gas, Pioneer Gas