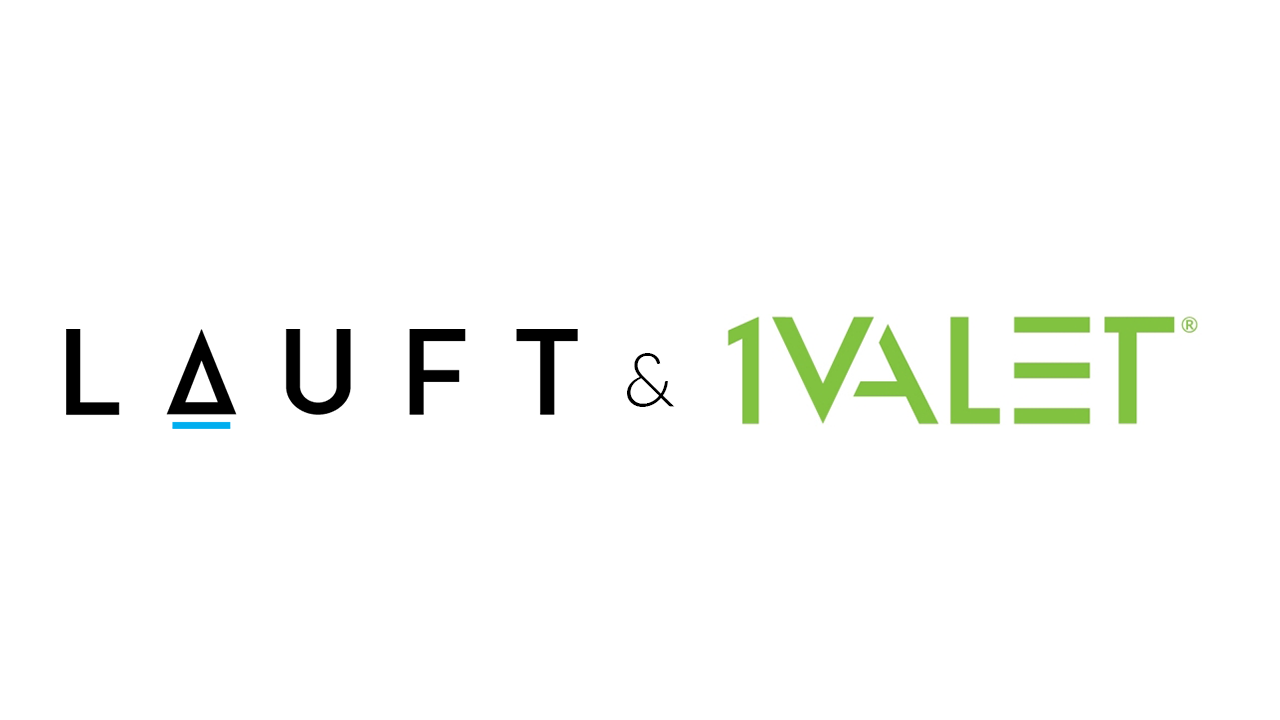 LAUFT Boosts Workspace Health & Safety Measures With 1VALET Partnership
Toronto, Canada - LAUFT, the data-driven network of on-demand flexible workspaces across the GTA, has partnered with 1VALET to make its workspace experience accessible and seamless as companies begin hybrid working arrangements and people look for a convenient third workspace option.
LAUFT continues to upgrade its services and prioritize accessibility, health and safety measures through valuable partnerships in preparation of the GTA's reopening over the summer months. 1VALET joins the effort with an expertise in equipping modern working and living spaces with software ecosystems that ensure an uninterrupted experience to users and building operators in mixed-use spaces.
"Our partnership with 1VALET is key to our collective return to shared spaces," says Graham Wong, CEO at LAUFT. "It's part of our commitment to safety and moving towards an automated, touchless experience."
LAUFT is automating every workspace in its network. From the front door to the SmartOffice, guests can use their in-app LAUFT key to access the workstation they've booked through 1VALET's Smart Entry System, and the automation updates also contribute to building safety, allowing residents or management to unlock doors remotely through their mobile device.
"1VALET is excited to work with LAUFT in transforming the way we think about real estate. The sharing economy and age of digitization has forced us to rethink how people live, work, play and interact with their physical environment. Through our partnership, we envision a world where people can seamlessly navigate between these different segments of real estate. Ultimately, we are building a digital platform to connect people to each other and their communities," said Vice President Of Business Development, Adrian Wang.
With a goal to create a network of locations available 24 hours a day, seven days a week, LAUFT currently operates 6 locations across the GTA and recently launched a 10,000-square-foot workspace in Vaultra's self-storage facility in November 2020. The tech startup will add 4 locations to the LAUFT network by December 2021.
###
About LAUFT
LAUFT is a network of smart, flexible workspaces designed to empower people and organizations with the freedom to work remotely to do their best work – in the most convenient, consistent and professional way possible.
LAUFT services are booked on-demand by-the-hour or day through an intuitive mobile app without membership fees or long term commitments. LAUFT users simply top up their wallet with credits that never expire – providing peace of mind and flexibility to manage where and when they need to work. LAUFT users can book a SmartDesk (1), SmartSingle (1), SmartOffice (1-3), SmartWorkroom (1-6), or SmartBoardroom (12+) depending on their needs.
LAUFT embraces the freedom that a hybrid model of work provides for everyone. LAUFT is on a mission to help everyone Make Smart Work™ by providing an option to unlock productivity and limit distractions in-between the Home and Destination Office. So that everyone can get back to living.
About 1VALET
1VALET is a connected software ecosystem that offers a unique and frictionless smart living experience to residents and building operators in the mixed-use multi-residential space.
For media inquiries contact Radyah Khan
For more information on LAUFT, visit www.lauft.work or @lauftfortheppl
Posted by Admin
Facebook
LinkedIn
Twitter